KoshimeArt - At Home



A few people have been asking how my basic art setup is
, so here it is in a simple 1-2-3.


1/ Tools:

Good ole pen and paper, using mainly a hi-tec 0.4 black pen varying with variouw grey marker types. I vary between Prismacolours and Copic markers (as their greys are alot cooler than pantone's letraset version)


1.2 Rennaisance PDA (Sketchbook):

The right sketchbook is vital to each artist, and I arm myself with a swarth of
Fabriano Artist's Journal
sketchbooks

-
which afford uniformity, optimal A5 size, great paper quality
192 pages of beautiful Ingres paper ) which are either

1/ Multi-toned (left)













2/ My favourite:
blue cover with white and cream pages.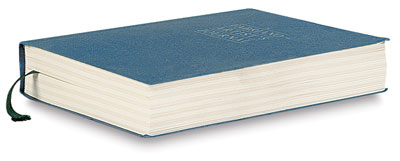 I find them great for any media, be it marker, ink, pencil, pastel, watercolour.
Ideal for sketching or writing, this journal is sure to spark inspiration wherever you wander. A ribbon bookmark permits quick reference.
2/ Digital setup:

Dell24" x 2 + A4 wacom + 2g ram Intel system





3/ Reference:

A good collection of artbooks and history/architecture books